[one_half]
[rb_dropcap]F[/rb_dropcap]or those looking into studying in Portugal, or in any other foreign country, it is best to look not just at the education system of that country, but at the country itself as well. Nowadays, Portugal is mostly known for being a tourist hot spot, with amazing beaches and great weather. But Portugal's history is rich and dates as far back as the 9th Century, not counting the traditions of Lusitânia, during the Roman period.
[rb_button style="blue" link="/about-portugal/" target="_self" label="More about portugal"] [/rb_button]
[/one_half]
[one_half last]
[rb_dropcap]A[/rb_dropcap]fter the first 9 mandatory years of study, a Portuguese student will usually have another 3 years of studying (secondary education), which may give him/her access to a public university – or a private one, should they so choose. There, they may acquire a Bachelor degree ("licenciatura"), a Master's degree ("mestrado") and a Doctorate ("doutoramento"), in that order.
[rb_button style="blue" link="/studying-in-portugal/" target="_self" label="More about studying in portugal"] [/rb_button]
[/one_half]
[clear][/clear]
[rb_divider /]
[rb_title_tagline title="Top portuguese universities"]Below are some of the top portuguese universities[/rb_title_tagline]
[full_width]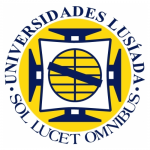 [/full_width]
[clear][/clear]
[rb_button style="blue" link="/university-rankings/" target="_self" label="Click here to see the full list"] [/rb_button]